UNQ.club  is a Social platform for NFT asset management. Whether a professional collector or aspiring enthusiast – UNQ is a place where you can take your game to the next level.
UNQ.club IDO Whitelist on Solanium
JOIN WHITELIST: https://solanium.io/project/unq-club/?ref=U3hnINng
UNQ.Club — IDO Details
Token: $UNQ
Price Per Token: 0.053
Number of Tokens: 6,566,604 UNQ
Accepted Currency: USDC
Total raise in Public Sale: $350,000 USDC
Distribution: Vested — 50% TGE, 3 months cliff / 25% / 3 months cliff/ 25%
UNQ.Club — IDO Timeline (UTC)
Whitelist Start: Dec 14, 2021–12:00:00 PM
Whitelist Lottery Results: Dec 16, 2021–12:00:00 PM
== KYC for Whitelist Winners ==
Sale Start: Dec 16, 2021–3:00:00 PM
Distribution: TBA
How to participate in whitelist for UNQ.Club
1️⃣ ️Whitelist Start: Dec 14, 2021–12:00:00 PM (UTC)
2️⃣ Go to https://www.solanium.io/project/unq-club/
3️⃣️ Connect your Solana wallet
4️⃣ Connect your Telegram
5️⃣ Follow the tasks to increase your chance for winning the allocation
6️⃣ Participate in the Referral Campaign to gain the additional social ticket(s)
Social Pool
A percentage of the to-be-sold tokens will be allocated to the Social Pool.
You can collect Social Tickets by performing various social tasks such as Telegram and Twitter Tasks
Staking Pool
A large part of the to-be-sold tokens will be allocated to Staking Pool tickets.
You can only get Staking Pool tickets by staking SLIM or SLIM-LP tokens.
Increase your Staking Pool tickets by increasing your token stake or extending your lock time
Staking pool ticket is an estimation and the final snapshot will be taken at the time of lottery results
Please note:
Please beware of the fake bots sending you messages — Do check with our amazing CM's for any suspicious messages
Always check the URL you're visiting: Solanium.io
"the FANT tokens nor the transactions for them have not been registered under the Unites States Securities Act of 1933 and any related securities may not offered or sold in the United States or to United States persons unless registered with the Securities Exchange Commission or if a registration exemption is available"
UNQ.club
About
Discover, Collect, and Trade NFTs as a team.
The first NFT asset management platform providing tools for collectors and investors to power the NFT space. Running cross-chain, powered by Solana.
We bring more togetherness to the NFT space
Create a club, act as a curator, raise funds to expand your collection, and build a community around it.
Features
Ownership DAOs
You can't just copy trade NFTs since they are unique and have a big social component. That's why UNQ allows you to create Clubs – essentially, ownership DAOs that are led by an experience and dedicated collector, and community can bring additional liquidity, participation, and governance.
Flexible structure
Want to have a better asset management for you play to earn guild? We got it. Want to get buy those expensive NFTs together with a team to de-risk your invetments? Do it. Want to turn collecting into a business, or expand existing gallery business into the digital world and be able to raise funds and get access to the world of NFTs? Explore our Public clubs and social tokens.
Cross-chain transactions
NFT market is growing, and more blockchains are introducing NFT support, which makes collector's life hard. We know that, and we want you to be able to focus on what you do best – buy and sell NFTs. That's why we are developing a solution that will allow you to transact with NFTs across chains from a single trustless Solana-based interface.
Token utility :
-UNQ is a single token utilized across the products.
-Transacting Universe NFTs with UNQ gives additional benefits
-UNQ is a platform governance token in Clubs
-Clubs can upgrade using UNQ
-Club tokens can be only traded against UNQ
-Rewards for content creators in Worlds are in UNQ
Roadmap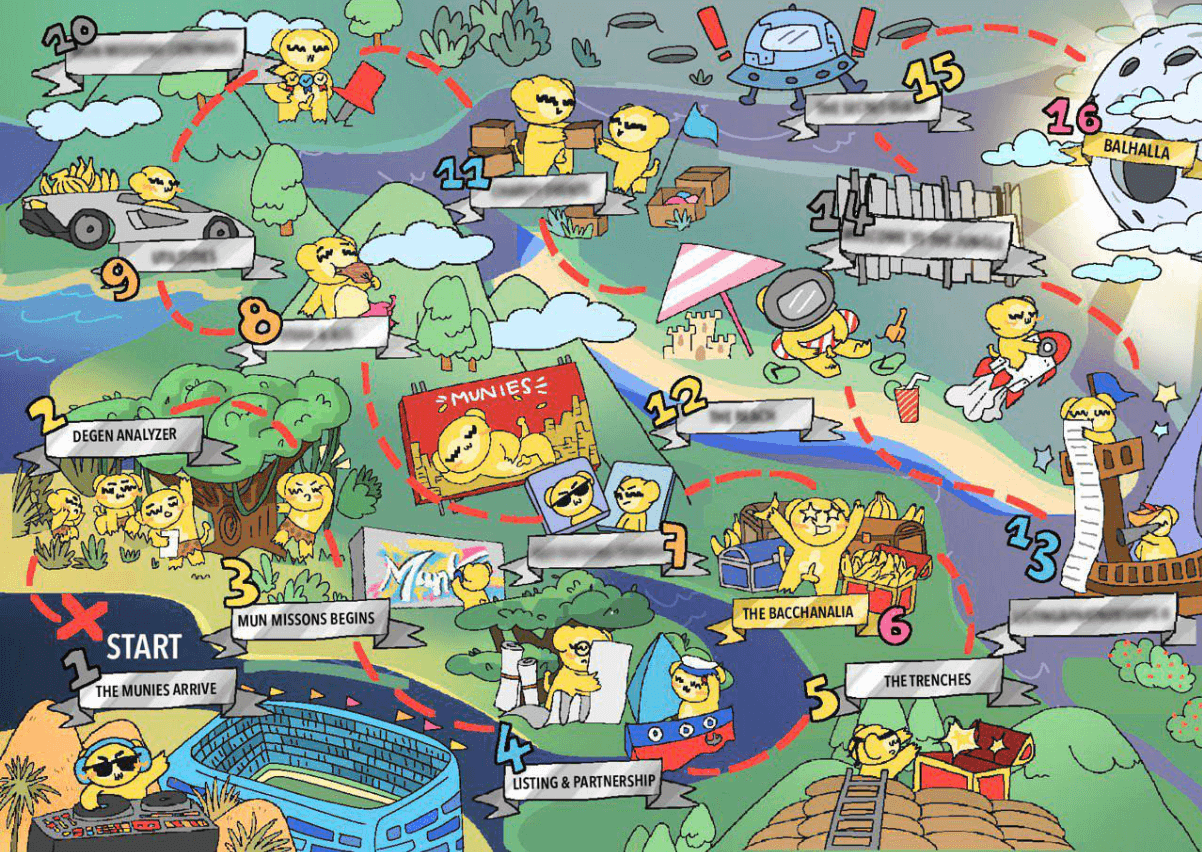 Phase 1 – Inception
Phase 2 – MVP development , Solana Hackathon participation (winner 3rd place)
Phase 3 – Further development, Market research, Private fundraise
Phase 4 – Private beta of UNQ Club and UNQ World, NFT collection – UNQ Universe, Public beta of UNQ Club
Phase 5 – Release of UNQ Club, Public beta of UNQ World
Phase 6 – Release of UNQ World
Team and backers
Co-founder and CEO – Alex Migitko : Entrepreneur, 17 years in IT, of which 10 years in game development, 5 years blockchain.
Co-founder and CTO – Uros Sosevic : Software engineer, 17 years of experience as a developer, architect and CTO;5 years of experience working with
Co-founder and BD – Martin Kardzhilov – Crypto-native, investor, marketing expert, working for 5 years exclusively in the crypto industry.
Backers :
Solana Foundation, Jump Capital, GSR, Gate.io , MEXC, NGC, WWG, Chainboost, Solanium Ventures, Solar Eco Fund, ZBS, Kernel Ventuires, Basics Capital, Titans Ventures, AU21, DWeb3 Capital, WaterDrip, FBG, Everse Capital, Chain Capital, CryptoJ, Moonedge
Tokenomics
Tokenomics description *
Team and Advisors – 20%
Seed round – 15%
Strategic round – 7.5%
Public – 1.5%
Marketing – 5%
Liquidity – 10%
Staking rewards – 25%
Treasury – 16%
Token distribution
Seed round – $0.02 (10M FDV), 5% TGE, 12 months cliff, 5%/ Daily over 12 months
Strategic round – 0.04 (20m FDV), 10% TGE, 9 months cliff, 5%/ Daily over 9 months
Public round – 0.0533 (26.7 FDV), 50% TGE, 3 months cliff / 25% / 3 months cliff/ 25%
Team and Advisors – 2 years cliff , 3 years daily distribution
Total supply – 500 000 000 UNQ tokens
Initial Market cap – $700 000
Hard cap – $3 400 000
UNQ.Club Socials
(Beware of Scammers, UNQ.Club Team will not DM You for funds):
Twitter: https://twitter.com/clubunq
Discord: https://discord.com/invite/unqnetwork
Medium: https://unq.medium.com/
Telegram: https://t.me/unq_community

REGISTER ACCOUNT TO GET BIG BONUS 💰!



Follow us to get the best Whitelist Alerts:
Join Telegram: https://t.me/whitelist_alert
Follow Twiter: https://twitter.com/whitelistalert
Join Facebook Group: www.facebook.com/groups/whitelistalert
Bookmark the website: https://whitelistalert.com/