Solcubator aims to drive the expansion and adoption of the Solana ecosystem by providing a secure and decentralized platform for projects seeking funding and incubation and for investors to filter the value-added projects as it's community-driven.
Solcubator announced Whitelist🔥
Not known if there will be results of first WhiteList but there is already second one in place.
📆 Form closing on 19th October
To participate complete form: https://swee.ps/TpppO_fbPtYgD
For announcements follow channel: https://t.me/SolcubatorAnn
Type:

SPL Token on Solana

Name:

Solcubator

Ticker

: SOLC

Total supply:

150M

Decimals:

9

Token contract address:
Bx1fDtvTN6NvE4kjdPHQXtmGSg582bZx9fGy4DQNMmAT
Listing rate:

$0.04

Initial circulating supply:

16,875,000 SOLC

Intial market cap:

$675,000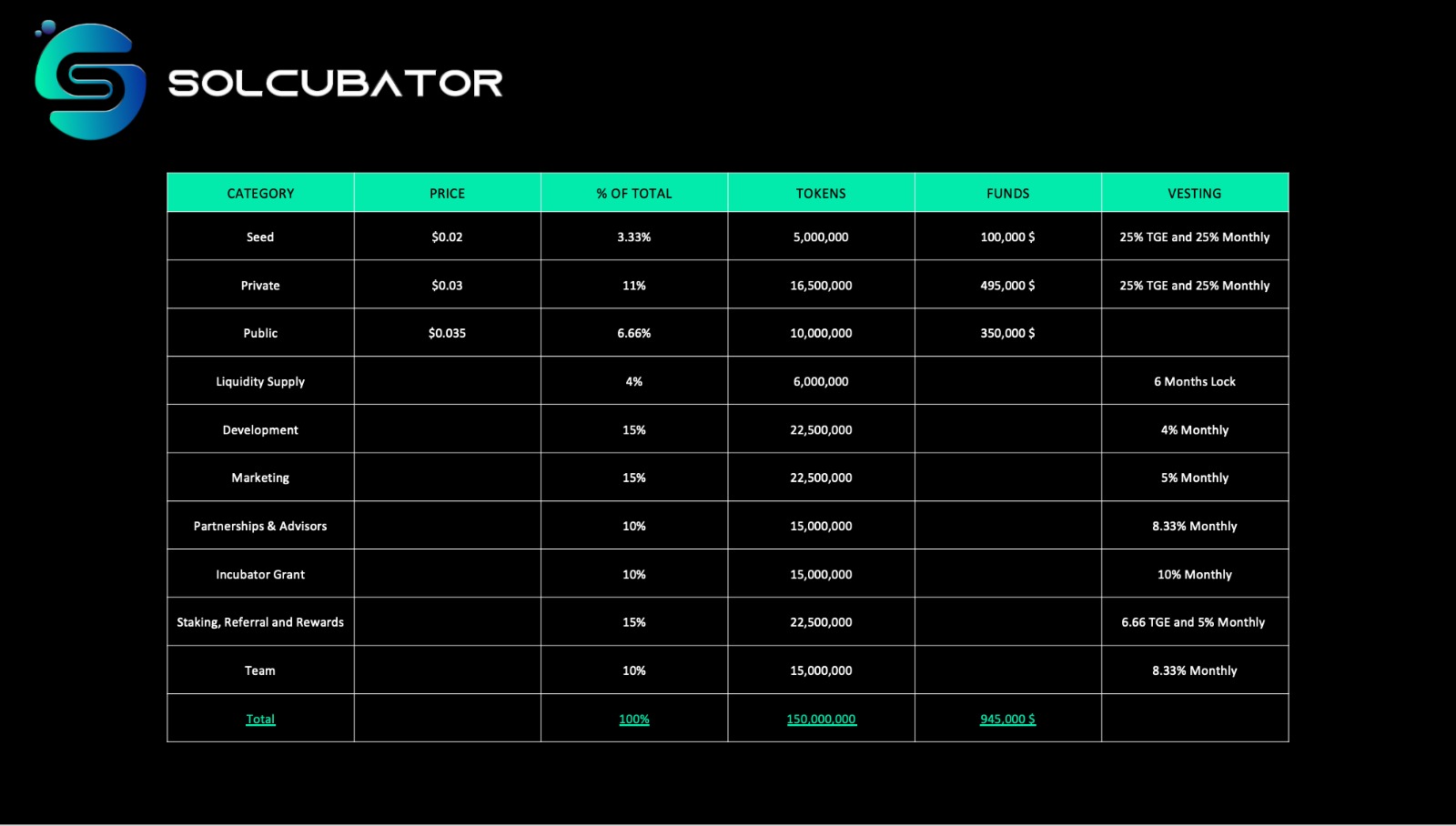 Both our seed and private sale rounds will be distributed to many different participants. By distributing our seed, private, and public sales, we are performing the fairest token distribution possible with no single entity holding large quantities of the supply on launch.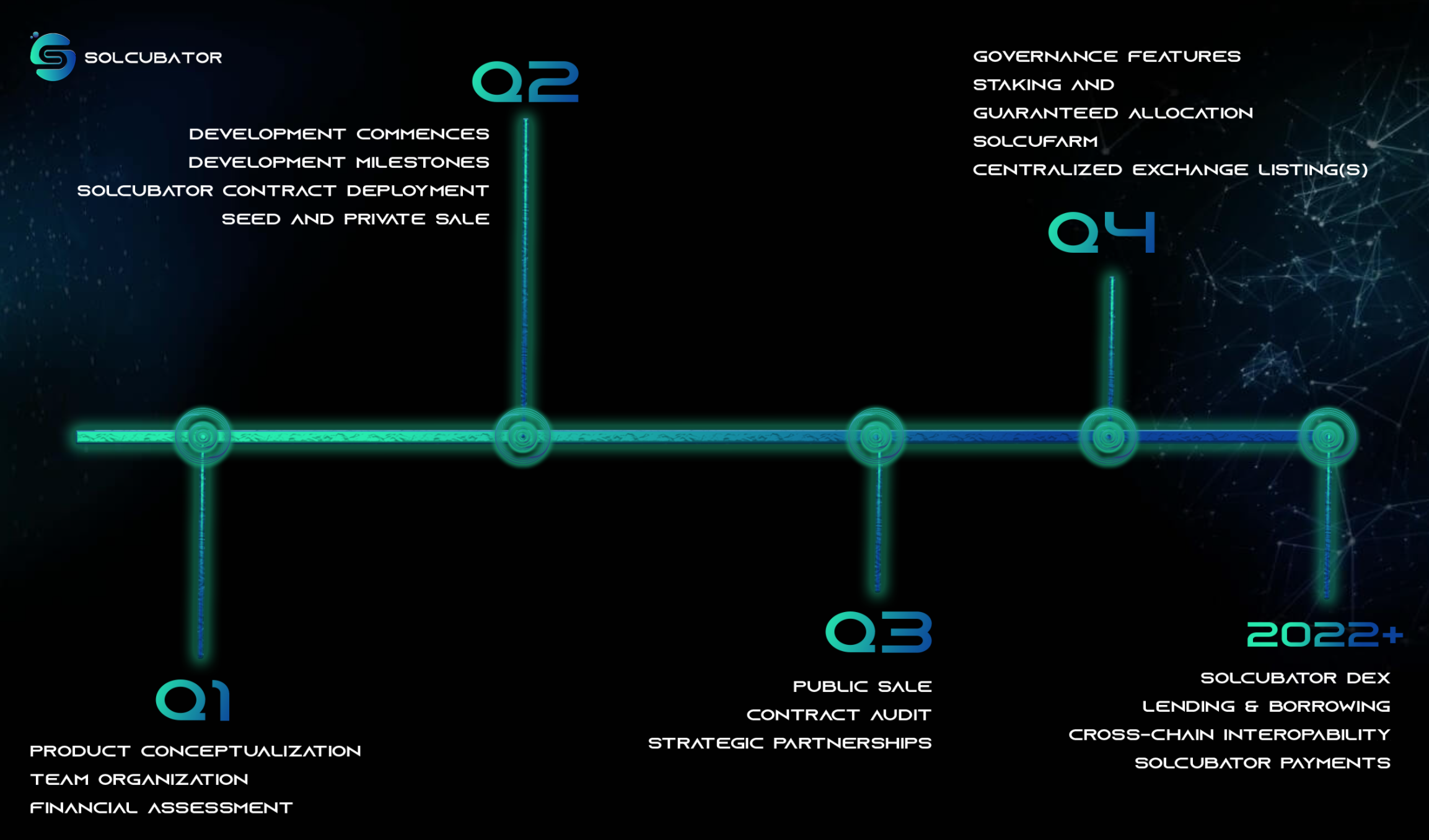 Aside from having the ambition to become blockchain-agnostic, Solcubator envisions building the most sought-after DeFi products to stay relevant as an ecosystem. It's also a way to magnify the use-case of our native token as it's supposed to play a significant role with every new invention. So, next to maintaining our IDO platform, we look forward to launching our Solcubator DEX and more products to come in the future.
Follow us on social media to make sure you don't miss out on any of these development updates.

REGISTER ACCOUNT TO GET BIG BONUS 💰!

BINANCE | HUOBI | MEXC | KUCOIN | BYBIT | GATE | FTX | COINLIST

Follow us to get the best Whitelist Alerts:
Join Telegram: https://t.me/whitelist_alert
Follow Twiter: https://twitter.com/whitelistalert
Join Facebook Group: www.facebook.com/groups/whitelistalert
Bookmark the website: https://whitelistalert.com/