Howlcity IDO Whitelist on LaunchZone
Please fill this form and follow the steps to enter the whitelist lottery.
Form — https://howlcity.lz.finance
Number of winners — FCFS
Allocation — 16 LZ
Deadline — 24th October
Launchpad — LaunchZone
Telegram — https://t.me/HowlCity_Official
If you get on the Whitelist/Airdrop, leave your message in the comments below this post.
The whitelist registration for #HowlCity IDO is available now  Whitelist opening from 10/10/21 1 PM UTC to 24/10/21 1 PM UTC  To meet the community's need, the HowlCity team decided to move their IDO to 25/10/21
How to verify your Whitelist Account with The Sower Bot
Go to
The Sower Bot
on Telegram and type

/whitelist

. Then click on the name of the project to continue.

Enter the email address you provided for registration on the whitelisting website. You will see your registration summary as shown in the picture: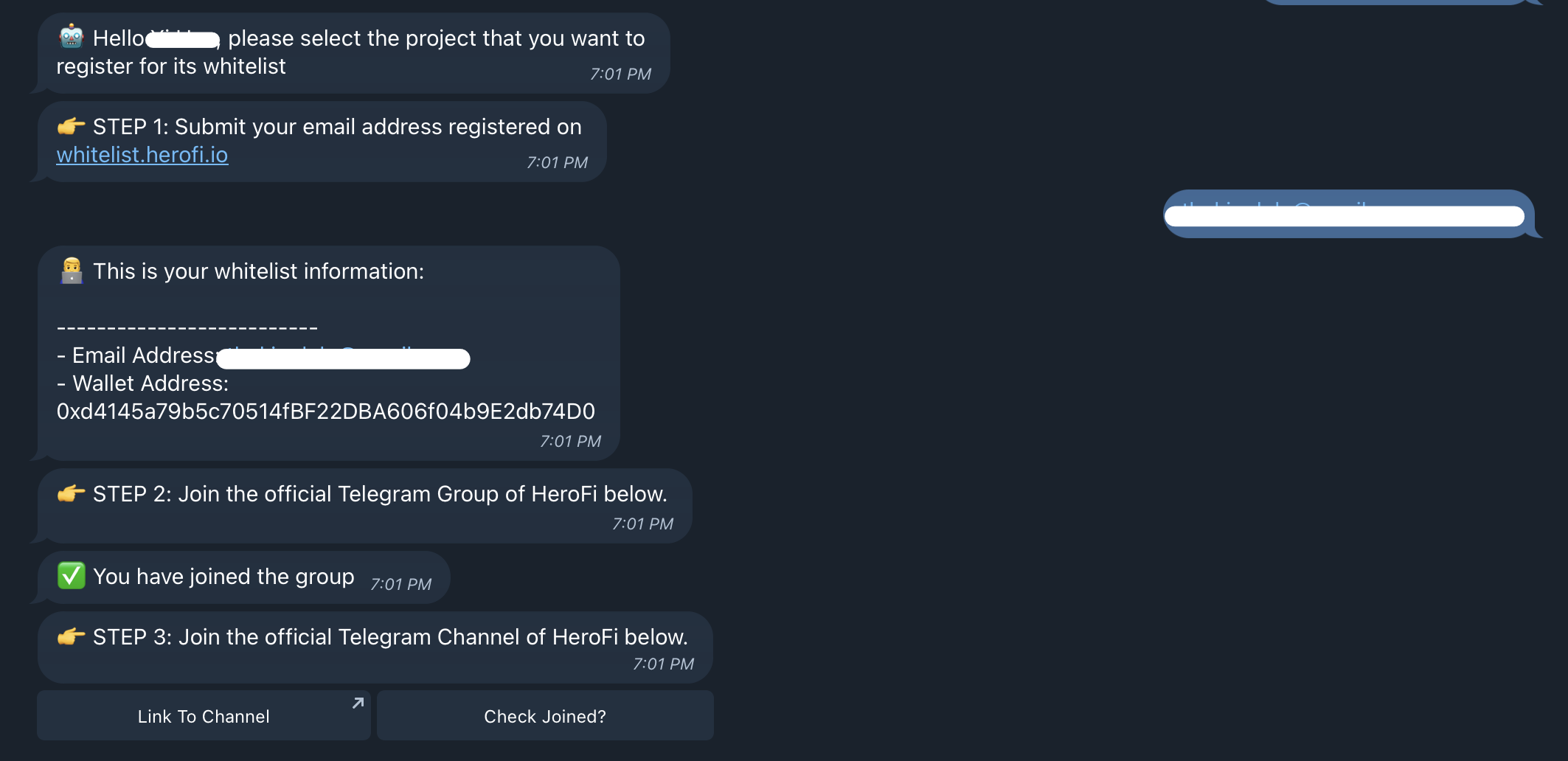 You will then need to join the official Telegram group of the IDO project as prompted by the bot.
Click

Link To Group

to enter the group. If you have joined the group, click

Check Joined?

Repeat three times as prompted by the bot. Then follow all Twitter accounts as required by the bot and submit your Twitter profile link.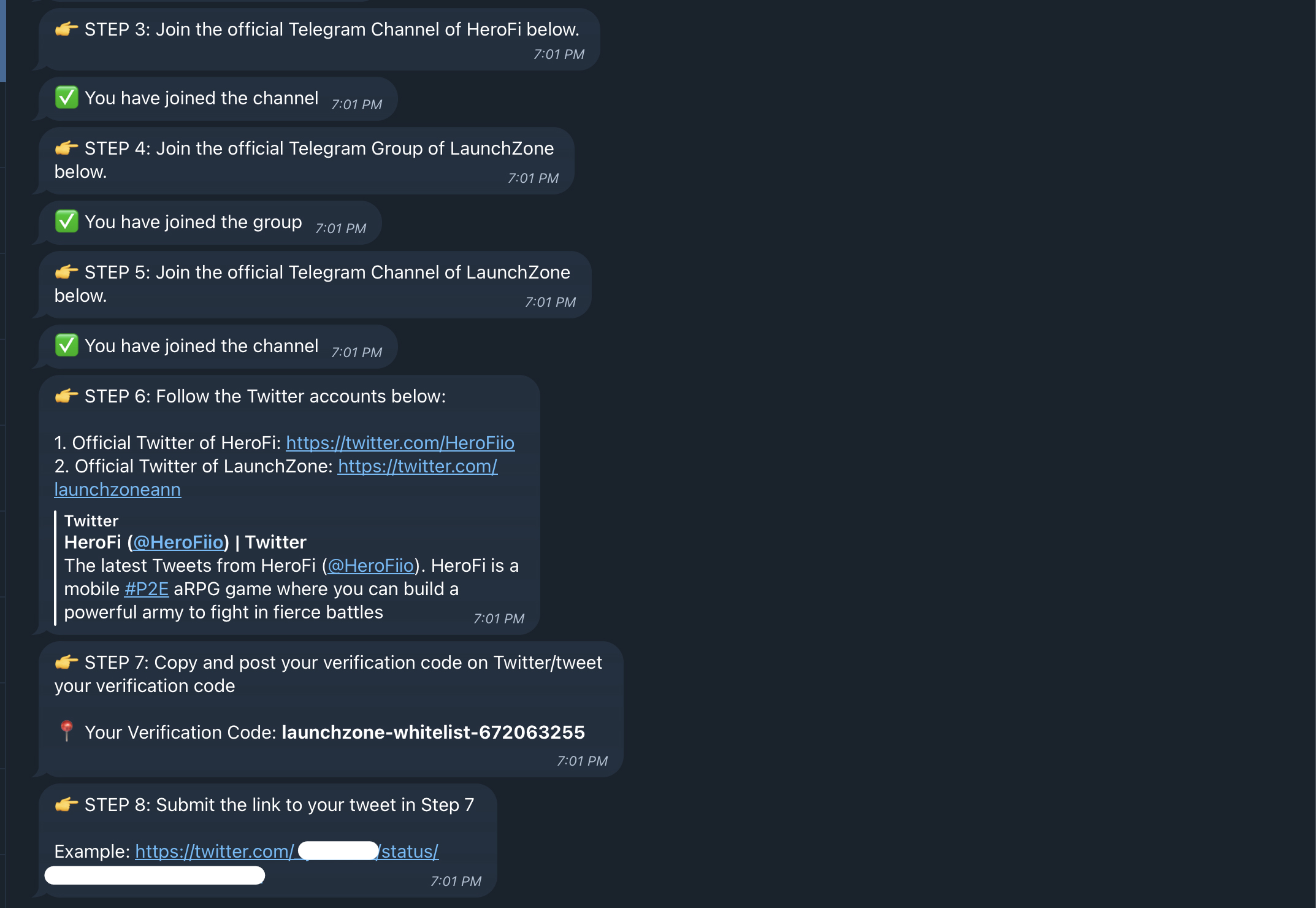 You'll see the instruction on how to send $LZ to the whitelist verification address that is generated by the bot. Then submit the transaction hash to the Sower Bot when you're done.
$LZ must be sent from the address you register on the website
$LZ must be sent to the address given by the bot
Each whitelist registration will have a

UNIQUE

whitelist verification address. Only send $LZ to the whitelist verification address that you are given by the bot during the current registration process.
Only transfer the

EXACT

amount required by the bot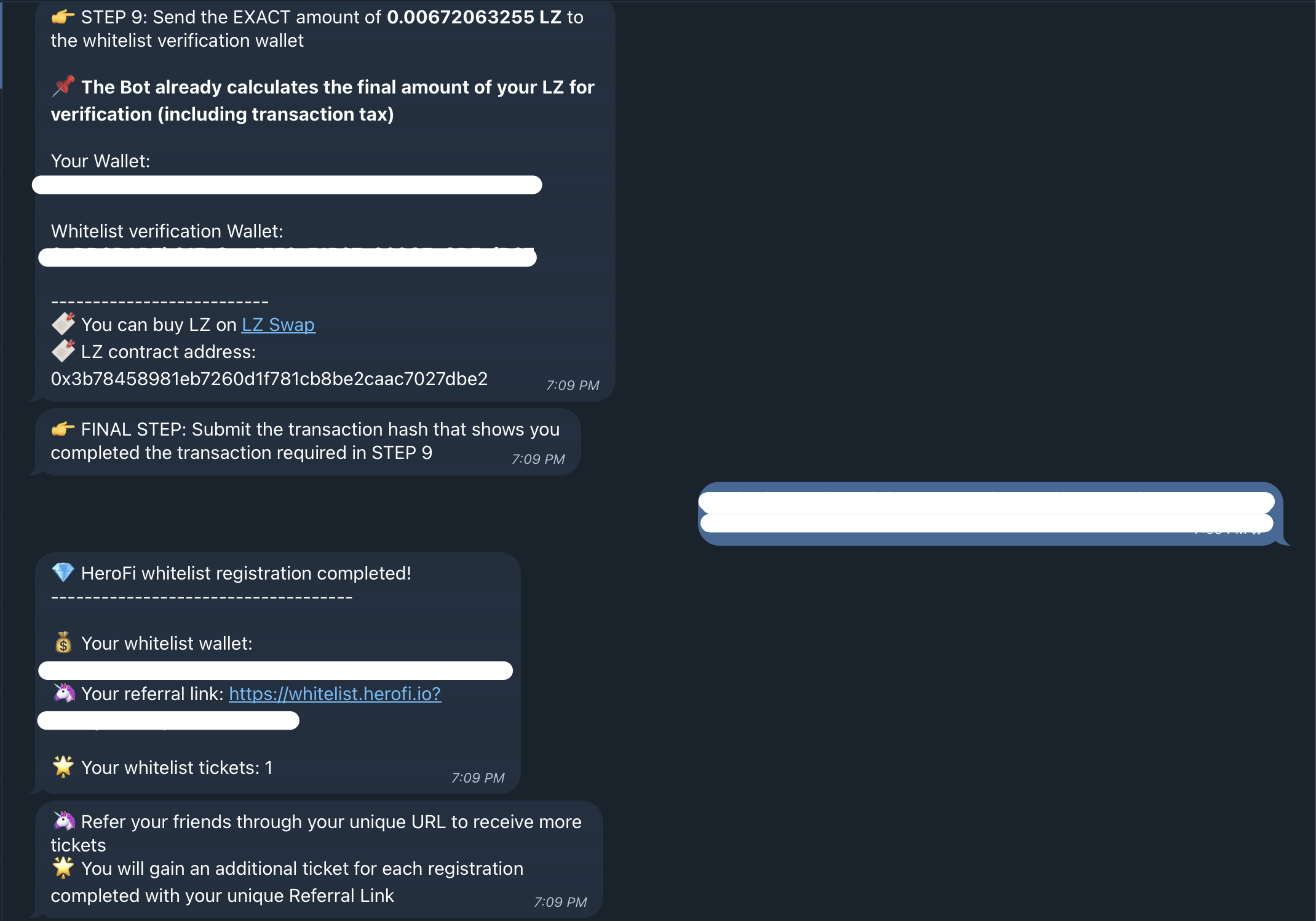 The Bot now verifies your transaction. If you have successfully deposited the required amount of $LZ into the verification address, you'll be given a unique referral link.
SHARE YOUR REFERRAL LINK AFTER COMPLETING THE WHITELIST PROCESS TO INCREASE YOUR CHANCE OF SECURING A SPOT IN OUR IDO.
How to buy $LZ on LZ Swap
Connect your BEP-20 wallet to the site
Choose the token you want to swap FROM and choose $LZ as the token you want to receive
Change slippage tolerance to

7%

REGISTER ACCOUNT TO GET BIG BONUS 💰!

BINANCE | HUOBI | MEXC | KUCOIN | BYBIT | GATE | FTX | COINLIST

Follow us to get the best Whitelist Alerts:
Join Telegram: https://t.me/whitelist_alert
Follow Twiter: https://twitter.com/whitelistalert
Join Facebook Group: www.facebook.com/groups/whitelistalert
Bookmark the website: https://whitelistalert.com/