Project brief Description (3-5 lines): CryptoXpress is the intersection of traditional banking and the future of banking and transactions. CryptoXpress offer traditional banking products and services like bank accounts, debit cards, payments and transfers along with a full cryptocurrency suite, a cutting edge NFT marketplace and much more. With a combination of a begginer-friendly user journey, industry-leading partners and a world-class team, CryptoXpress is poised to become the future of FinTech.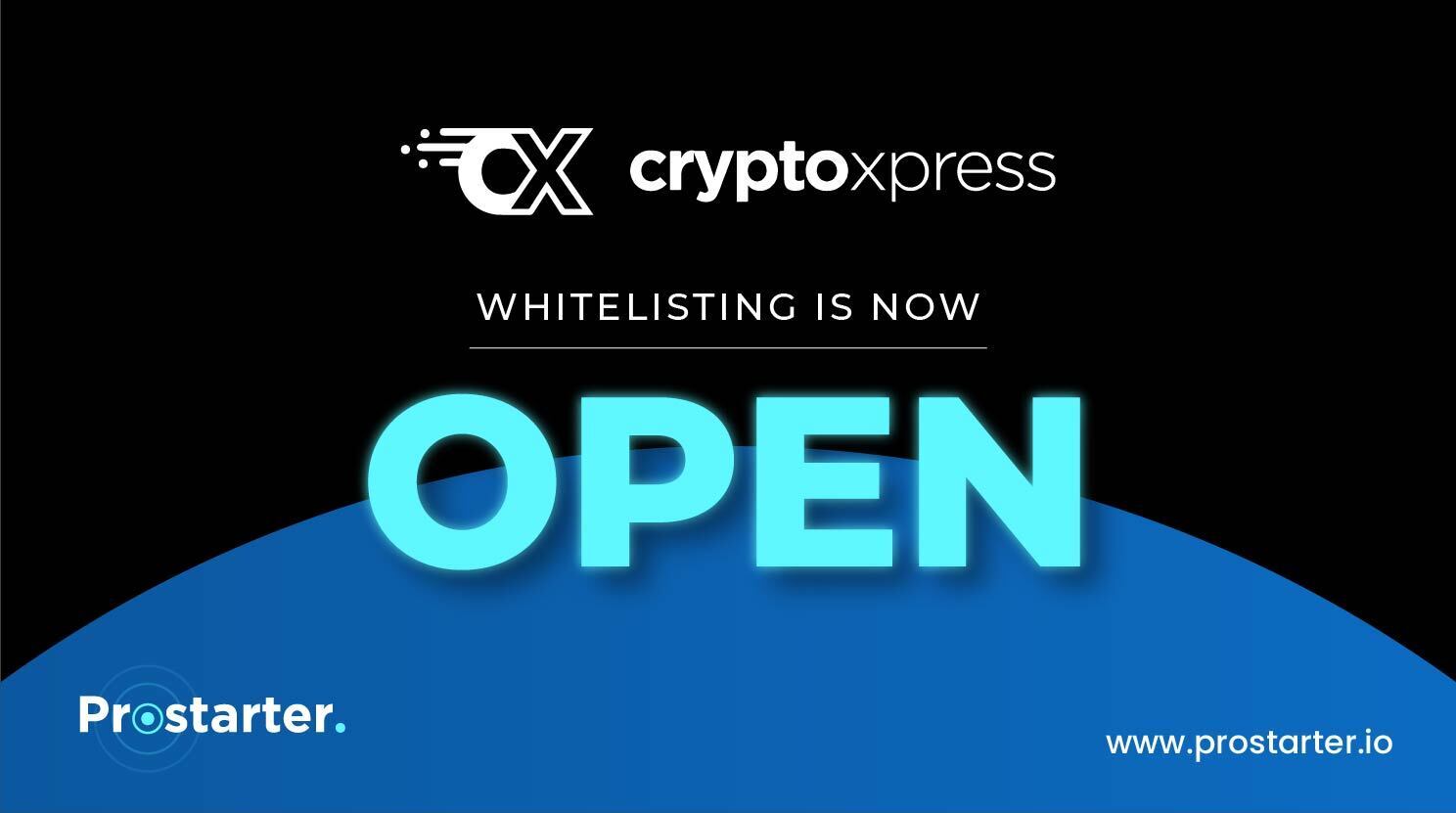 CryptoXpress IDO Detail
Live IDO Whitelisting Date: 11/12/2021
Total Allocation: $50,000
Max individual allocation: $150
300 Allocations for $PROT Pool
33 Allocations for Public Pool
CryptoXpress project is built on BSC so winners will have to use BNB to claim their allocation.
Important Information
Follow the important information regarding XPRESS IDO Whitelisting.
No invalid BEP-20/ERC20 addresses, Telegram handles, or Twitter accounts
Entries by bots will not be accepted.
Entries with duplicate identities will be rejected.
Entries without following the required steps will not be accepted.
IDO Whitelisting for token XPRESS will be held live on the Prostarter launchpad on 11/12/2021.
Once whitelisted, users will have 24 hours to pass the KYC process.
Link to join: https://prostarter.io/dashboard

REGISTER ACCOUNT TO GET BIG BONUS 💰!

BINANCE | HUOBI | MEXC | KUCOIN | BYBIT | GATE | FTX | COINLIST

Follow us to get the best Whitelist Alerts:
Join Telegram: https://t.me/whitelist_alert
Follow Twiter: https://twitter.com/whitelistalert
Join Facebook Group: www.facebook.com/groups/whitelistalert
Bookmark the website: https://whitelistalert.com/