ChainPort is a next-gen custodian secure bridge that lets you hop across various blockchains at a click.
JOIN PUBLIC SHO: https://daomaker.com/company-sale-rounds/chainport/public?offering_id=rATkduYjA6&referral_id=tJFLhTcK4B
ANYONE subscribing to the Public SHO using the link above will get 100% more chances. Sharing your link will add the wallet score of the invited user to your total wallet score.
Example :
Inviting user (A) wallet score: 5
Invited user (B) wallet score: 30
User A receives total of 35 points (5 + 30)
User B receives total of 60 points (30 + 30)
PUBLIC SHO : $3,000,000
PUBLIC SHOs are opened to anybody with more than $2,500 worth of tokens in their wallets. Registered wallets are being scored based on on-chain behavior.
Ticket : $500 (Multi-ticket system)
Start : Monday 28th March 2022, 2 pm UTC
Finish : Friday 1st April 2022, 2 pm UTC
TECHNOLOGY PARTNERS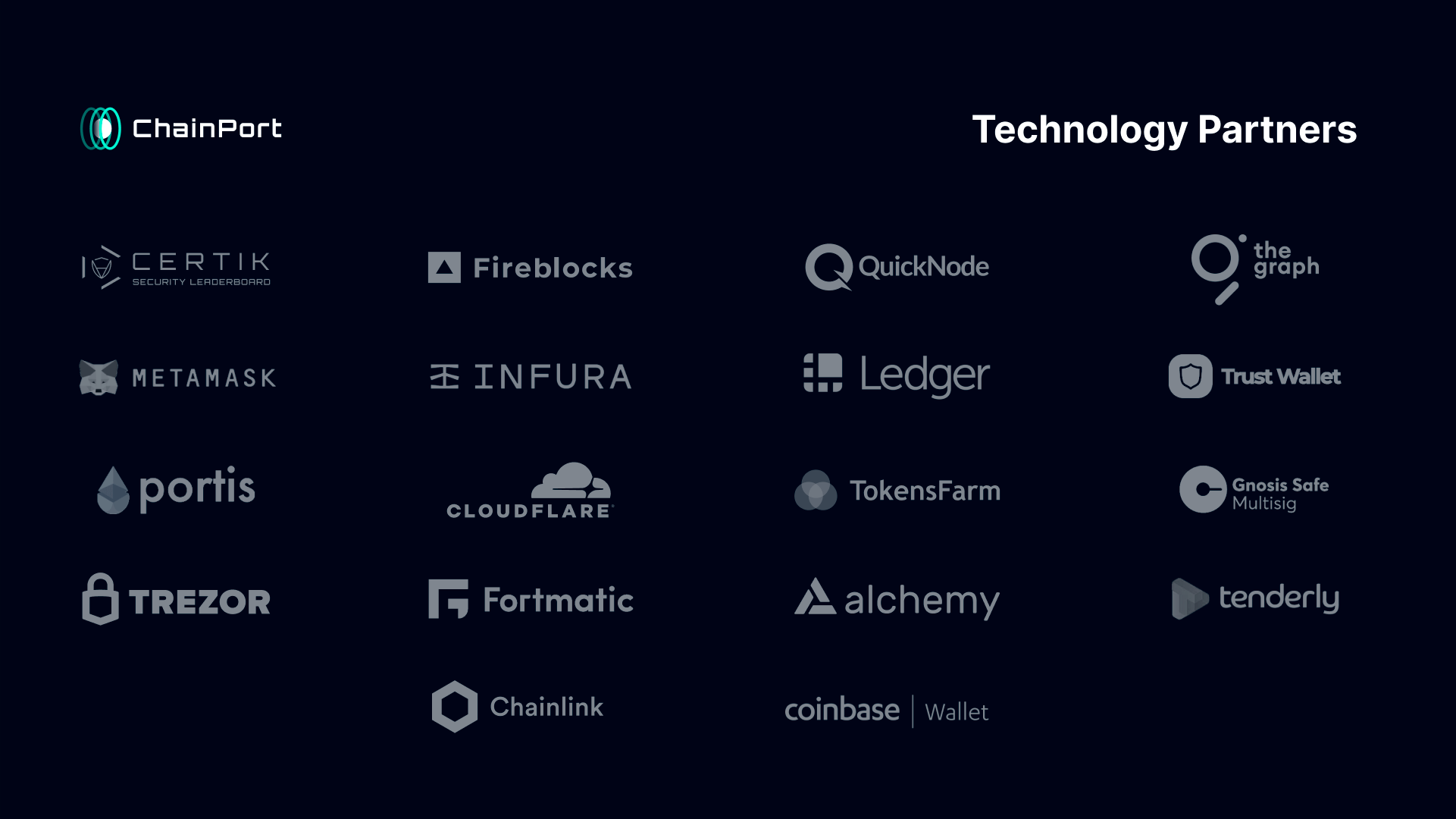 ‼️PARTICIPANTS CAN EARN MULTIPLE TICKETS. FIRST COME FIRST SERVE SYSTEM APPLIES‼️
More winners will be announced than available tickets. Users paying their allocation first will be insured to get their token at the $PORTX listing.
Socials?
Website: https://www.chainport.io/
Twitter: https://twitter.com/chain_port
Telegram: https://t.me/chainport
✈️ LIFETIME OPPORTUNITY ✈️ : In partnership with Travala.com, the user who get the most active subscriptions on their referral link will be offered $20,000 all-inclusive budget to travel to the location of his/her choice !

REGISTER ACCOUNT TO GET BIG BONUS 💰!



Follow us to get the best Whitelist Alerts:
Join Telegram: https://t.me/whitelist_alert
Follow Twiter: https://twitter.com/whitelistalert
Join Facebook Group: www.facebook.com/groups/whitelistalert
Bookmark the website: https://whitelistalert.com/